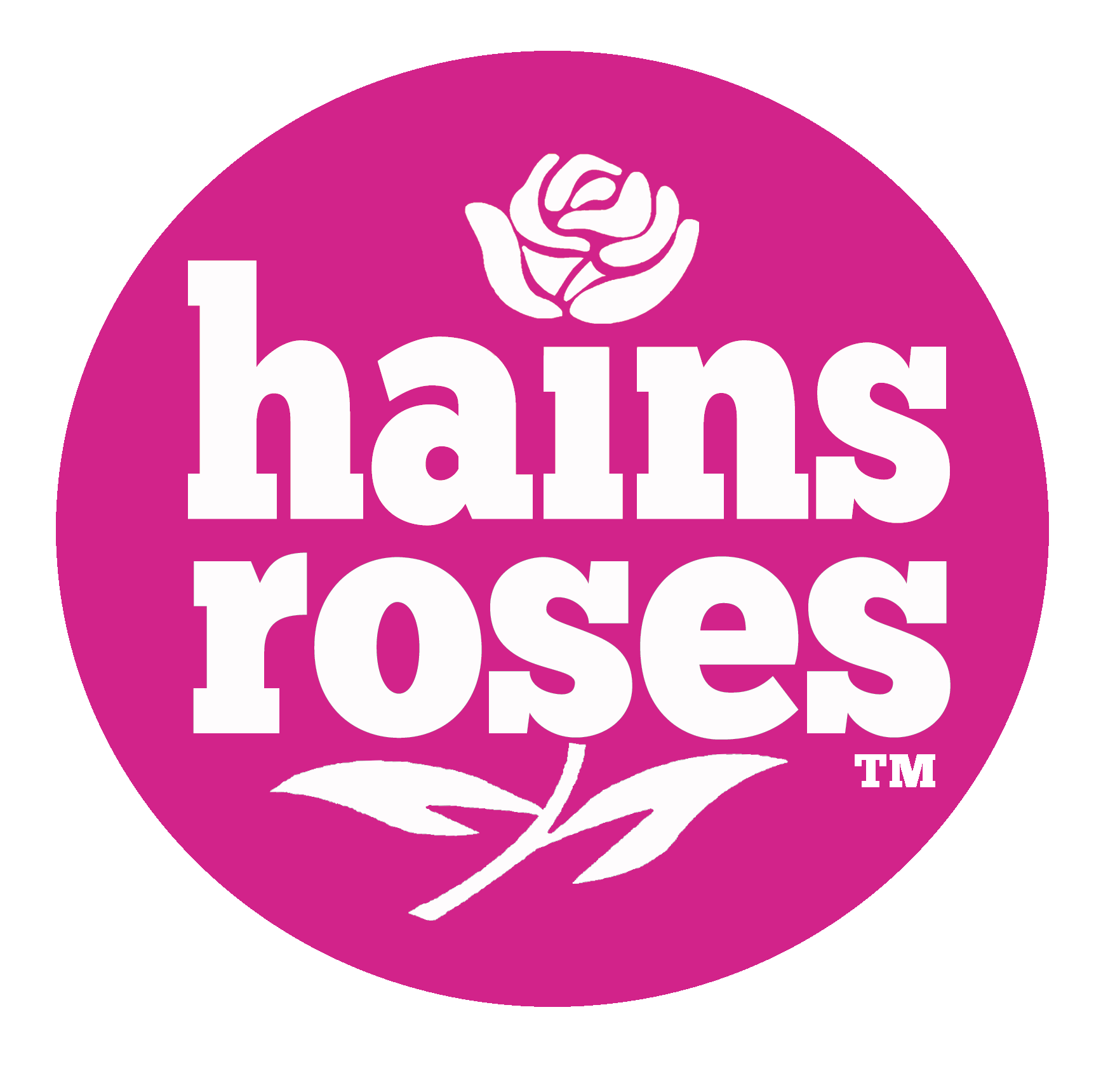 ROSE BOOK
We have many roses that have not yet been named. These are unique roses that will be exclusively be named and will be registered internationally with that name to be listed in the Worldwide Directory, Modern Roses XII.
You can register your interest to find out when these roses are available. These are currently in production but will not be released until named. This is a selection from over 200 roses in our collection that are not in production.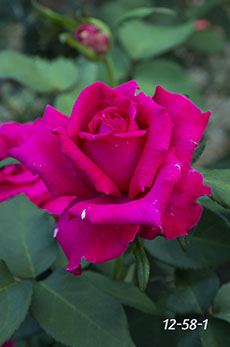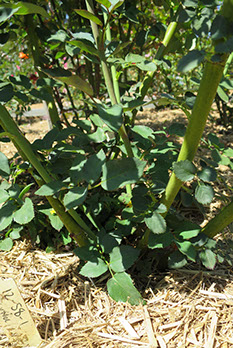 12-58-1
(Heaven Scent x Nocturne) Hybrid Tea, Deep Pink
Highly perfumed and completely thornless. This is a large hybrid tea with good repeat blooming and long stems holding a single rose.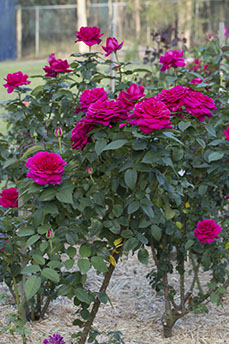 12-125-10
(Violina x Nocturne) Hybrid Tea, Deep Pink
Highly perfumed with strong canes. This is a vigorous rose with large flowers. The flowere open with an old english rose look about them and hold tyhier colour and perfum on the bush or in a vase.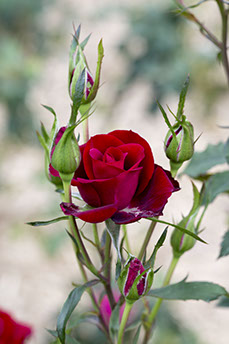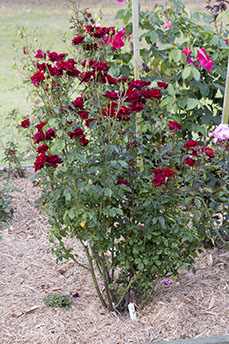 12-39-1
(Figurine x Scarlet Mimi) Miniature, Red Blend
A floriferous plant showing well over 100 dark red miniature sized blooms at a time. It grows to 1m tall and stems carry 20-30 blooms each.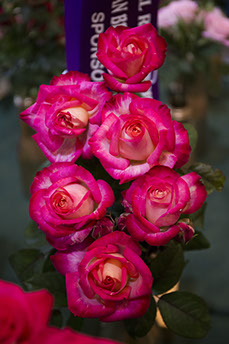 12-40-1
(Gemini x (Henri Matisse x Gold Medal)) Floribunda