Welcome to the home of the Queensland Rose Bulletin (Current Edition is Feb 11)
Last Updated: 2 March 2011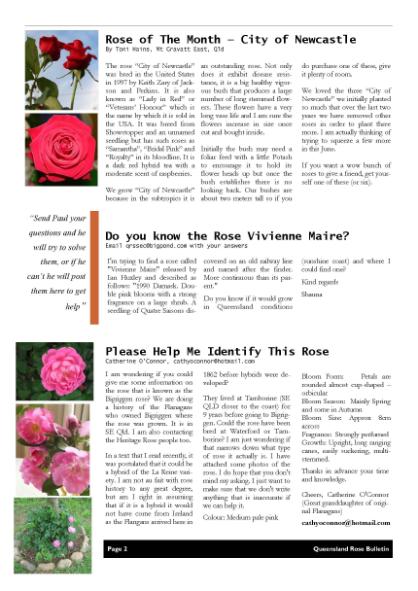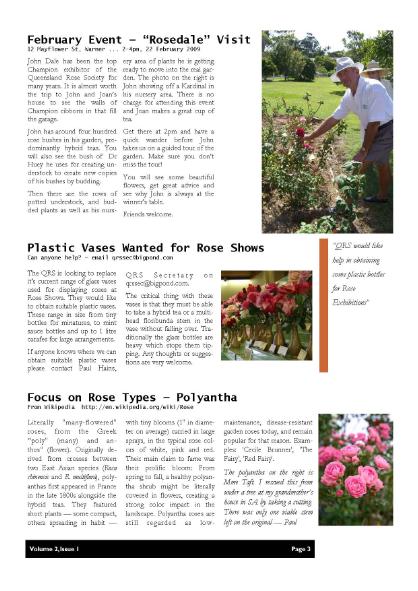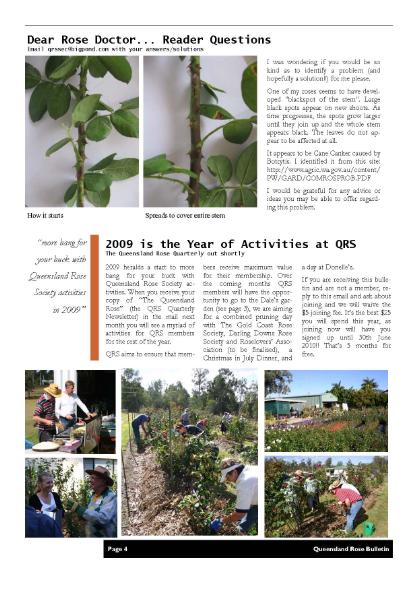 More issues to come soon... We bought a new house with some acreage and I am busy fixing a few things on the block before digging some space for the roses. I hope you find the site useful and I promise to get back to providing more information soon.
Hains Roses provides information on Rose Hybridizing and is the home of the Queensland Rose Bulletin, your monthly rose news. Our goal is to assist and encourage amateur rose hybridizers (breeders) as well as providing current rose information and news.
The Queensland Rose Bulletin was established with the single goal of providing more regular information for all rose growers in Queensland. Interest in the Bulletin has grown since its inception and it is now sent throughout Australia and to many other countries.
On this website you will find articles and links on hybridizing, propagating by cuttings and budding and you can download every copy of the Queensland Rose Bulletin.
Please enjoy our site.
Paul
Paul Hains